Waste Management Hosting 9th Annual Sustainability Forum on January 31
Forum Explores Solutions for Plastic Waste in the Environment & Cities of the Future
SCOTTSDALE, Ariz. — Dec. 20, 2018 — Waste Management (WM) will host its 9th annual Sustainability Forum on Thursday, January 31, 2019 at the Fairmont Scottsdale Princess. National Geographic will take center stage at the Forum, exploring solutions for "Plastic Waste in the Environment." The Forum will also examine "Cities of the Future" through panel discussions and presentations. The WM Sustainability Forum is free to attend, but pre-registration is required.
Waste Management created the Sustainability Forum in 2011 as a collaborative space for corporate leaders, government leaders, experts, innovators and influencers to share insights and exchange ideas.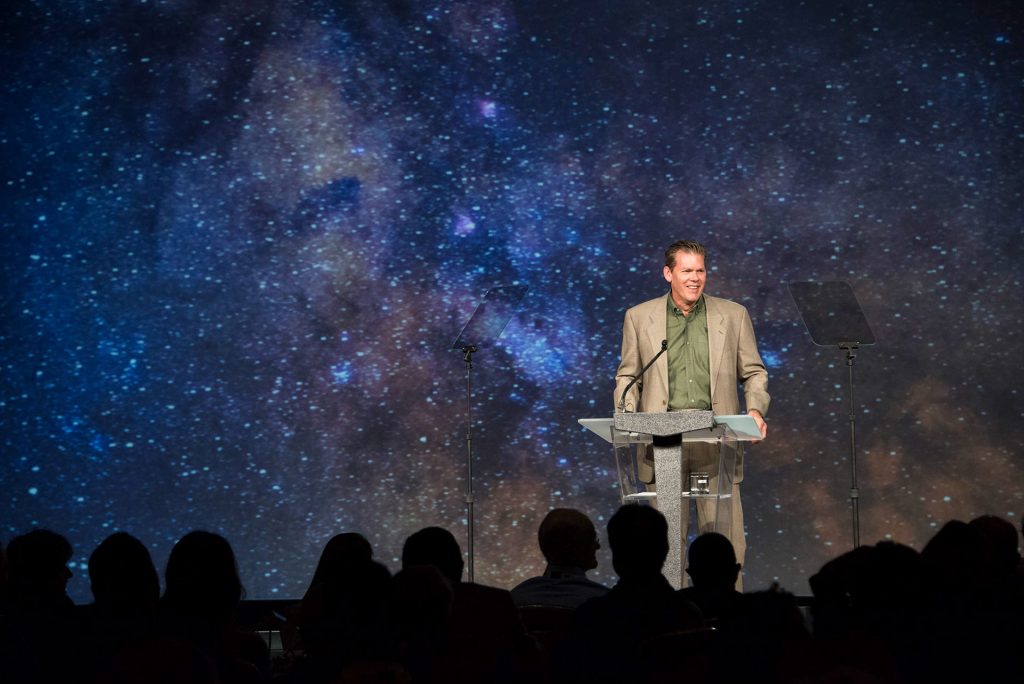 The Forum's morning session agenda begins with Waste Management's President and CEO Jim Fish offering his annual State of the Industry introduction, before turning the stage over to a variety of guest speakers, including:
Why Plastics? Why Now? – Valerie Craig, Deputy to the Chief Scientist & Vice President, Impact Initiatives, National Geographic Society
Plastic Waste in the Environment – Panel discussion moderated by David Pogue, Disruptive & Future Technology Columnist, New York Times Columnist, CBS Tech Contributor and NOVA Host. Panelists include:

Valerie Craig of National Geographic Society
Nicholas Mallos of the Ocean Conservancy
Steve Sikra of Proctor & Gamble
Jason Hale of SystemIQ

The Fallacy of Impossible – Mick Ebeling, Founder and CEO, Not Impossible Labs
Changing the Status Quo by Design – Dr. Leyla Acaroglu, Designer and Sociologist
After a break for lunch, Waste Management's Vice President of Recycling, Brent Bell will deliver a recycling update, followed by a presentation on "Global Environmental Trends and Local Impacts" by Advisor & Author, Andrew Winston.  The afternoon sessions conclude with a panel discussion on "Cities of the Future" led by David Pogue. Panelists include:
Clarence Anthony, Executive Director, National League of Cities
Rob Kunzig, Senior Environment Editor, National Geographic Magazine
Andrew Winston, Advisor & Author
Dr. Leyla Acaroglu, Designer & Sociologist
For event and registration information, visit http://www.wm.com/thinkgreen/sustainability-forum.jsp. Pre-registration is mandatory and space is limited, so Waste Management recommends guests register early.
Waste Management's Sustainability Forum is held annually during the Waste Management Phoenix Open golf tournament. Since 2013 (six consecutive tournaments), Waste Management has diverted 100 percent of tournament waste, through recycling, composting, donation, reuse or creating energy – that's over 6.4 million pounds of material going to its next best use. The Waste Management Phoenix Open is not only the largest, most-attended tournament on the PGA TOUR, it is also the largest verified zero waste event in the world.
About Waste Management
Waste Management, based in Houston, Texas, is the leading provider of comprehensive waste management services in North America. Through its subsidiaries, the company provides collection, transfer, recycling and resource recovery, and disposal services. It is also a leading developer, operator and owner of landfill gas-to-energy facilities in the United States. The company's customers include residential, commercial, industrial, and municipal customers throughout North America. To learn more information about Waste Management, visit www.wm.com or www.thinkgreen.com. Media inquiries to Janette Micelli, jmicelli@wm.com, 602-579-6152 or Rob Myers, rob@rmprgroup.com, 602-317-6131.
###
FOR MORE INFORMATION
Waste Management
Janette Micelli
602-579-6152
jmicelli@wm.com
RM PR Group
Rob Myers
602-317-6131
rob@rmprgroup.com